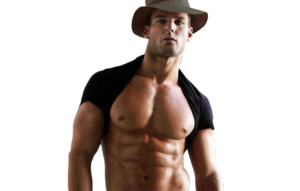 Jared Burgess
Since entering the fitness profession in 2004, Jared Burgess has been featured in numerous fitness magazines, both as a columnist and as a model. His dedication to his field have led him to becoming a calendar cover model, working with Miss Olympia Cory Everson, as well as numerous television and film appearances! All these experiences have led Jared to opening UST Personal Training (Underground South Tampa) in 2006 with a goal to help members of his community achieve greater health and fitness! UST prides itself on creative methods of training that continually diversify exercise routines to keep the mind and body constantly unaware of what is to come. It is a hybrid style of training that confuses the body, burns fat and builds muscle. Routines are based upon principles of suspension training, cross training, strength training, Pilates, core training, boot camp training, and cardiovascular training. All while be conducting in a luxury setting in which each client trains in their own completely private fitness room.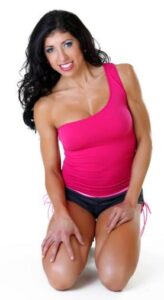 Marja Blitz
Marja Blitz has loved exercising since she was a little girl. She got her first set of weights at the age of 8 and has been working out ever since. As her passion for a healthy lifestyle grew, she knew she had to share her experience and knowledge with others.
After earning a degree in exercise science from the University of South Florida in 1995, Marja spent the next 15 years sharing her enthusiasm and teaching abilities with clients throughout Tampa Bay. These skills and knowledge are continually demonstrated with her clients at UST Personal Training each session
Marja's personality and individualized training programs have won her the admiration and respect of her clients, primarily because she integrates tailored nutritional advice and emotional tools with physical training to help you reach your health, weight and strength goals. Marja trains a wide range of clientele, from beginners, through accident and illness clients, on to Tampa's top athletes. No matter where you currently are in your path to better health and fitness, Marja can assist you!
"Helping others reach their fitness goals and feel good about themselves again is the most rewarding part of my life." -Marja BlitzIn life away from the gym, Marja spends time with her husband, Marty Blitz, serves as part of the leadership team in her BNI chapter, the Profit Pros, and is active in Christ the King church. She is also a member of the AFAA  the Aerobics & Fitness Association of America.
Marja is a valued member of UST Personal Training Studio, helping to make up a skilled group of trainers!Take the first step to improving your health and fitness and contact Marja now!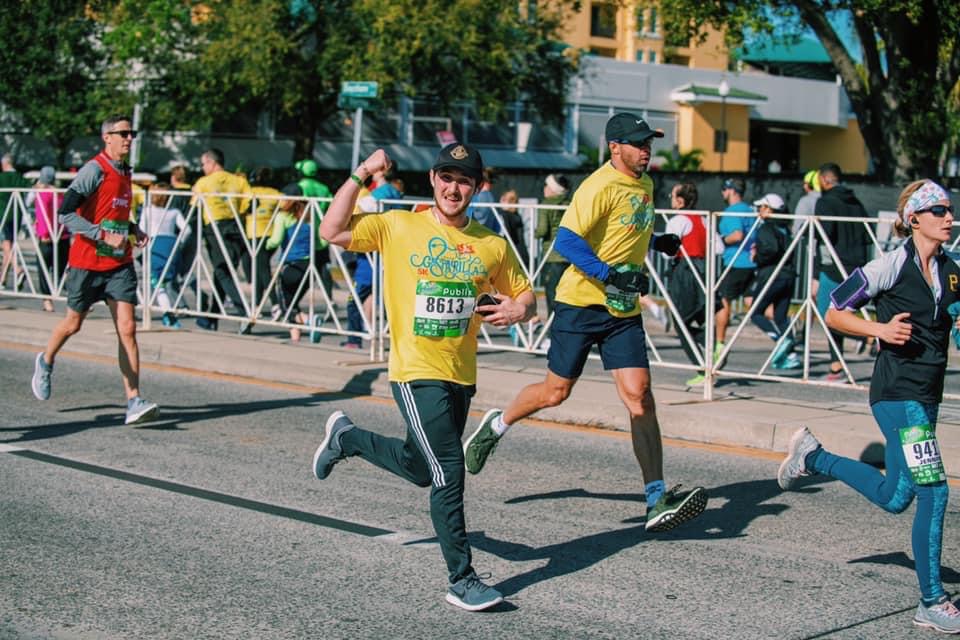 Stephen Gainsburg
Since entering the fitness profession in 2017, Stephen has helped individuals of all varieties surpass their health and fitness goals. Male or female, teenage athletes to avid fitness members and even seniors looking to stay active; there is no one better equipped to help you succeed.
Growing up playing baseball and rugby, fitness was always a component of Stephen's lifestyle, and he himself learned a lot from a close friend and trainer, Wes. A passionate fitness and sports fan (ask him about the Gators), Stephen has turned his passion into his livelihood, looking to help others reach their goals by combining aspects of circuit and strength training, as well as nutrition assistance. Whether it be to train for a triathlon, accelerate your current fitness routine or to simply take your first step on your fitness path, Stephen can help you become your best self!